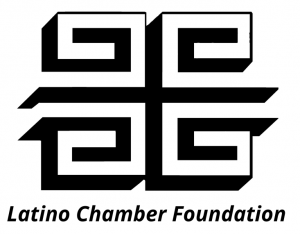 History
The Latino Chamber Foundation, formally known as the Latino Chamber Development Corporation, was founded in 1997 by Mr. Joseph P. Roybal. The Foundation is made up of past Presidents, Board Chairs, and Board Members and also been referred to as the Past President's Council.
The Latino Chamber Foundation was established for the purpose of supporting education and charitable efforts within the community. Through efforts of its members, the Latino Chamber Foundation, a 501(c)(3) non-profit organization was set up as a separate, yet closely affiliated entity to the Latino Chamber of Commerce of Pueblo. Some of the activities and events the Latino Chamber Foundation has organized and hosted include, but are not limited to: Latino Chamber Development Leadership Series, Junior Latino Chamber Program, Latino Lifetime Achievement, and the Annual Joe T. Ulibarri Tostada Mexican Roast.
Mission/Vision Statement
Mission: The Latino Chamber Development Corporation, a 501(c)(3) organization, is committed to advocating and promoting leadership development in Pueblo with an emphasis on the Latino community. We accomplish this through direct programs and integrated community partnerships that focus on education, youth development, academic achievement, and civic involvement. The Latino Chamber Development Corporation partners with the Latino Chamber of Commerce of Pueblo, sharing resources, and supporting the Latino Chamber's mission.
Vision: To be the recognized leader for leadership and educational development in the community.
2023 Events
18th Annual Joe T. Ulibarri Tostada: Mark your calendars for the Joe T. Ulibarri Tostada on Friday, May 5th 2023 at the Sangre de Cristo Arts Center! This light-hearted event honors a local leader that is mildly insulted, amused, embarrassed, and generally highlighted by friends and acquaintances as they recall old stories, jokes, appearances, and miscues over the years. The local leader will be "roasted" by friends, family, and other leaders while the audience gets a good laugh for a good cause.
16th Annual Latino Lifetime Award Ceremony: The Latino Chamber Foundation is excited to host the 16th Annual Latino Lifetime Achievement Award Ceremony! The Ceremony will be held in the Occhiato Ballroom on the CSU-Pueblo campus on Friday, September 8th, 2023 at 6:00pm. The Latino Lifetime Achievement Award intends to exemplify and honor individuals who have exhibited continuous and selfless contributions to the Hispanic community of Pueblo in any one or more of the following areas: business, education, government, humanitarian, non-profit, philanthropic, politics, and social. The recognition also depicts the progress predicated on vision, dedication, hard work, and courage.
2023 Board Members
Sandy Gutierrez, Health Solutions | Board Chair
Lorrie Marquez, Chavez Huerta Preparatory Academy | Past Board Chair & Treasurer
Stephanie Garcia, Arc of Pueblo | Vice Chair
Alfonso Garcia, Retired | Secretary
Dave Abeyta, Pueblo Urban Renewal Authority
Dennis Flores, City of Pueblo City Council
Ray Romero, My Friend The Printer
Chris Segura, Primerica
Dr. James Valenzuela, Retired
Charlotte Vasquez, Sunflower Bank
Countdown to the 2023 16th Annual Latino Lifetime Achievement Award Ceremony
Throwback to the 2022 15th Annual Latino Lifetime Event