Welcome to The Latino Chamber of Commerce of Pueblo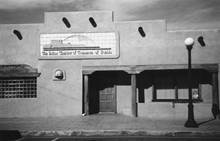 On behalf of the Board of Directors of the Latino Chamber of Commerce of Pueblo, we the staff, would like to thank you for giving us the opportunity to introduce you to the most dynamic business organization in Pueblo County --- your Latino Chamber of Commerce!  An organization of people and businesses proud of their past and excited about their future.
Founded in 1979, the Latino Chamber of Commerce of Pueblo was created to serve as the much-needed voice for the fast-growing Hispanic business community and has since, evolved to serve as the needed voice for small businesses development in Southern Colorado.  Our primary goal is to help individuals and companies accelerate growth and success.
With today's challenging economy, it is essential that we provide those that invest in the Latino Chamber with the greatest value possible; therefore, offering relevant programs and services to help cast a wide net to increase business opportunities for member businesses and the community at large.  As you navigate this website, we are confident that you will find great value in becoming a member if you are not already.  Please take note of the membership directory as you will find a listing of many companies you can do business with today --- thank you in advance for supporting Latino Chamber members.
We look forward to working with you and welcome your participation!
Wishing you great success,
Latino Chamber Staff
In 1979, Pueblo's Latino community was a significant economic force.  An influential group of businessmen, recognizing the need for an organized voice, created the Latino Chamber of Commerce of Pueblo.  Bolstering the newborn chamber, many professions represented the 35-member inaugural organization, including architects, attorneys, business owners, medical professionals, and more.  Judge Joe Ulibarri, Dr. Tom Autobee, Dr. Thomas Duran, Dr. Joe Roybal and Victor "Tony" Navarro were among the prominent community leaders involved.
The Latino Chamber met in various locations, faced dilemmas and issues that forged the teamwork necessary to build a strong organization, relying only on the volunteer efforts of the dedicated members.  In 1991, the Board of Directors was able to hire a full-time director, someone who could lead the organization, implement services and recruit new members.  A sense of permanence and stability was established in 1995 when a building in the heart of downtown Pueblo was purchased.  Renovating the facility to include prime office space, the Latino Chamber is currently home to several small businesses.
Today, the Latino Chamber is one of the most dynamic business organizations in Pueblo.  Boasting nearly 1,000 members, including small businesses, professionals, individuals and corporations, the Chamber creates and promotes opportunity and growth for small, minority and women-owned businesses.  Benefits and opportunities are endless.  Ever responsive to its members' needs, the Latino Chamber provides educational workshops, classes and seminars in an effort to assist businesses in their day-to-day operations and in helping members to develop their interests and realize their goals.  The Latino Chamber also hosts many networking opportunities, offers a members-only workers compensation program, publishes an informative monthly newsletter and so much more.
Recognizing the challenges and needs of the community, the Latino Chamber was instrumental in the development of the Pueblo Hispanic Education Foundation (PHEF), the El Pueblo Interdevelopment Corporation (EPIC), the Southern Colorado International Trade Center (SCITC), and the Human Relations Commission (HRC), which is currently a national model used by the Colorado Department of Justice and the Pueblo Technology Alliance.
Testimonies of their continued success include: PHEF awards scholarships totaling more than $60,000 on an annual basis and EPIC, a micro-loan program, which finances start-up and expands businesses in a non-traditional banking manner and is dedicated to retaining interest rates less than the current prime rate.  These organizations are the result of members of the Latino Chamber being interested in making a difference in the educational end economic advancement of Pueblo's workforce and business community.
The Latino Chamber of Commerce is proud of the difference it has made and continues to make in the Pueblo Community.  The organization is a strong voice in the community – no doubt, that voice will continue to be heard.
Our Mission:
The Latino Chamber of Commerce of Pueblo is a dynamic business organization committed to promoting opportunity, growth, and progress of small businesses in a highly diverse society with emphasis on the Latino community.
Our Vision:
To be the recognized leader for small business development.